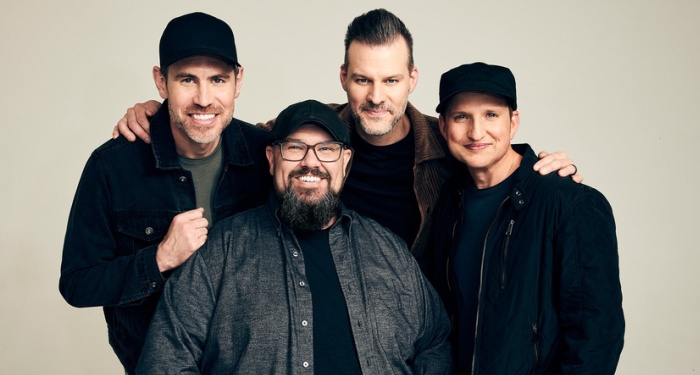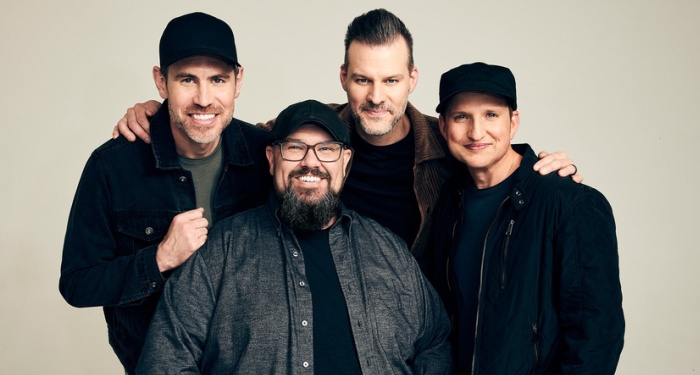 Transparent Productions is excited to announce Big Daddy Weave's Only The Beginning Tour 2022 this fall. The 20-city tour will kick off on October 5 in Davenport, Iowa, and will wrap up on November 20 in Myrtle Beach, South Carolina, and feature special guests Austin French and Hannah Kerr.
"So many of us have experienced loss and tragedy over the last couple of years that feels like the end of a season, or a relationship or a certain path we've been on in life," Big Daddy Weave collectively shares. "What we love about life in Jesus is that He is the God of new beginnings. Wherever we are right now is only the beginning of what's ahead in Him, and we're excited to celebrate that message with all of you on the upcoming Only The Beginning Tour."
Known for honest songs that tell personal stories of freedom in Christ, fans have long admired the band for their openness. With songs such as "My Story," "The Lion and the Lamb," "Overwhelmed," "Alive," "Redeemed," "I Know," and "All Things New," Big Daddy Weave has become one of the most beloved bands in Christian music. Millions have taken their anthems of Jesus' chain-breaking love as their own and sung along to songs about the radical act of redemption. It was at the beginning of 2022 when the men of Big Daddy Weave–Mike Weaver, Jeremy Redmon, Joe Shirk, and Brian Beihl–found themselves needing comfort and assurance when founding member and Mike's brother, Jay Weaver, went to be with the Lord on January 2.
After Jay's funeral and the days following, with testimony after testimony of how Jay and the group have been used, the group wondered how they could go on, but their question soon became, "How could we not go on?" Their willingness to go through whatever doors God opens for them has kept them going since their early days as students at the University of Mobile, and their spirit of dedication to their calling and their craft shows up in everything they do.
Now choosing to hit the road again to share their songs with the masses, Big Daddy Weave is thrilled to have Austin French and Hannah Kerr join as their special guests. "I'm looking forward to these nights," French shares. "I believe they will be special, and I'm excited to watch the Spirit move on the Only The Beginning Tour."
Kerr adds, "I have always wanted to tour with Big Daddy Weave because of their reputation for putting ministry first. That is so important to me, and I can't wait to see what God does on this tour. These nights are going to be amazing times of stories, songs, and worship, and I'm praying that each night will be an opportunity for people to put a stake in the ground for themselves and their families and declare a new beginning with God."
A list of tour dates is below. For more information and tickets, click here.
October 5 – Davenport, IA
October 6 – Waterloo, IA
October 7 – Hales Corners, WI
October 8 – London, KY
October 9 – Bedford, IN
October 19 – Cherryville, PA
October 20 – Austintown, OH
October 21 – Williamsburg, MI
October 22 – Archbold, OH
October 23 – Decatur, IL
November 2 – San Antonio, TX
November 3 – Abilene, TX
November 4 – Bryan, TX
November 5 – Schriever, LA
November 6 – Longview, TX
November 16 – Maryville, TN
November 17 – Winterville, NC
November 18 – Fayetteville, NC
November 19 – Conover, NC
November 20 – Myrtle Beach, SC