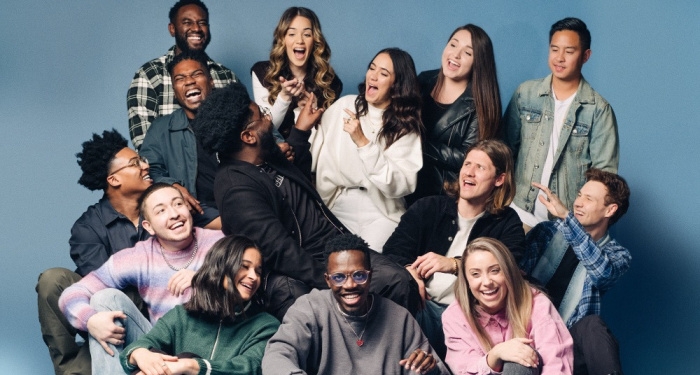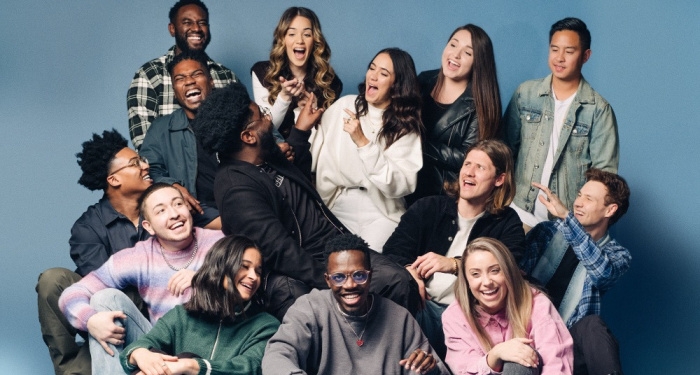 Elevation Rhythm recently announced their debut full-length album Growing Pains will be released on April 1. Today they released the first single, "Fake Love," along with the live video. The new track, sung by Nate Diaz and Brittany Diaz, is an attitude-laden declaration filled with a heavy blend of modern 808s and retro punk rock.
"The world is constantly trying to teach us what love is — you get love from a bunch of likes on social media, from the way you dress, or the things you say," Davide Mutendji of Elevation Rhythm explains. "And our message is, 'Let's go back to the essence of what real love is.' We have a God who loves you regardless of what you do, where you go, or who you end up becoming. He loves you for the essence of who you are."
The twelve-track project is undoubtedly eclectic from a musical perspective, creating a bigger story of the entire collection. With youth and young adults at the forefront of their mission, Elevation Rhythm's sonic backdrop intentionally aims to keep up with the changing times, which is why the group experiments with a variety of bold sounds and textures, constantly blurring genre lines. Incorporating elements of pop, rock, worship, and hip-hop, the collective's first LP is buoyed by the youthful energy found in its diversity.
"I think, sonically, Rhythm is always going to be different," contends Josh Holiday, who produced Growing Pains alongside Elevation Church pastor and executive producer Steven Furtick. "Two years from now, Rhythm won't sound like it sounds now because the sounds of the next generation are always evolving." Davide adds, "We try to mold the cultural relevancy with Christ-like revelation."
Beginning April 26, Elevation Rhythm will join Elevation Worship, along with Pastor Steven Furtick, on the road with their spring Elevation Nights tour, bringing the experience of Elevation Church to cities around the U.S. The tour begins in Chicago and will wrap in Boston on May 5. Tickets are on sale now. For more information, visit ElevationNights.com.