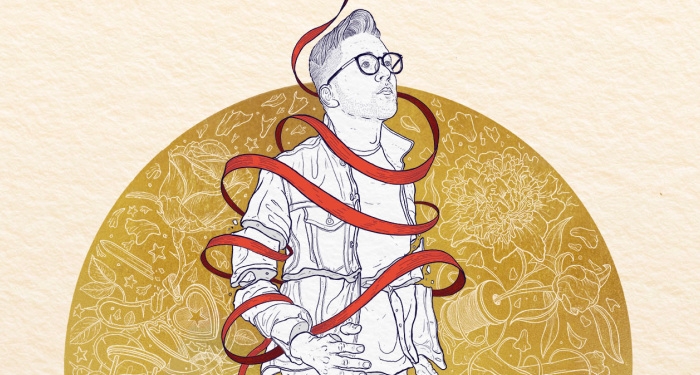 Capturing humanity's collective longing for a world free from sickness, strife, and confusion, Juno and GMA Canada Covenant Award-winner Elias Dummer recently released "See Clearly." Featuring acclaimed singer/songwriter Sandra McCracken, the plaintive indie-pop hymn was penned by Dummer and David Leonard (All Sons & Daughters) and co-produced by Dummer and Brent Milligan.
Backdropped by the stark realities of a freshly war-torn world still reeling from a pandemic, "See Clearly" encourages the children of God to rest our gaze squarely on Jesus. "When my heart beats for the world/for empty promises of peace/I ache, I want something real/and it's You, it's only You," Dummer sings, a reminder that while brokenness and false hopes are pervasive, His Truth is unwavering.
"Information seems to grow more chaotic and relative in our world, so I'm left with a simple prayer to Jesus: 'I only see clearly when I can see You,'" Dummer shares, encapsulating the song's core message. "When I fix my eyes on Jesus, He helps me see how I should behave more clearly; Jesus helps me see false beliefs more clearly; Jesus helps me see my neighbor more clearly."
"See Clearly" marks Dummer's second single of the year, following January's "Kyrie Eleison (It's Mercy We Need)," featuring Seattle-based Citizens. Among a string of collaborations, Dummer released the gratitude-filled "Carry" last year with singer/songwriter JJ Heller, while acclaimed duo Land of Color joined him for September's "The Gospel Is Rest." Co-produced by Dummer and Milligan, each of these selections–as well as the soaring 2021 anthem "Expectation"–will be featured on Dummer's highly anticipated sophomore solo set, The Work Vol. II.
Elias Dummer co-founded and fronted one of Canada's most acclaimed worship bands, The City Harmonic. As the group's principal songwriter, he helped pen such hits as "Holy (Wedding Day)" and "Mountaintop," as well as "Manifesto," which served as the theme song for 2011's National Day of Prayer. The City Harmonic earned 12 GMA Canada Covenant Awards and a Juno Award (Canada's GRAMMY® equivalent), before disbanding in 2017.

More Christian Music News Headlines
---

Reclaimers Drop New Single


Sunday, March 20, 2022

Honor & Glory Releases New Album


Sunday, March 20, 2022

Dan Bremnes Announces Upcoming Album


Sunday, March 20, 2022

Elias Dummer Releases New Single


Sunday, March 20, 2022

Hollyn Announces Birth of First Child


Friday, March 18, 2022

Branan Murphy Releases New Single


Friday, March 18, 2022

Brooke Ligertwood Featured on The Kelly Clarkson Show


Thursday, March 17, 2022

Emily Faith Gets American Idol Golden Ticket


Tuesday, March 15, 2022

Maverick City Music and Kirk Franklin Announce Summer Tour


Friday, March 11, 2022

View All News
---