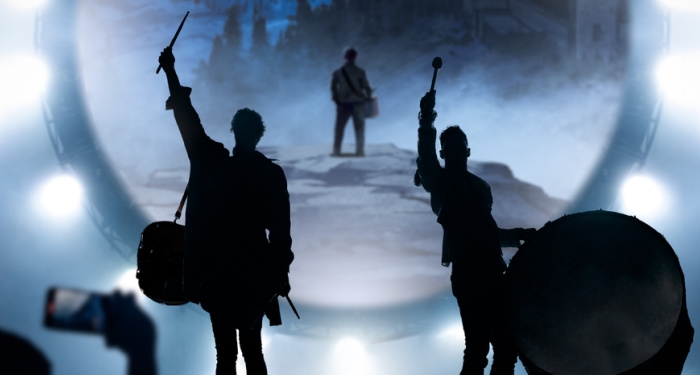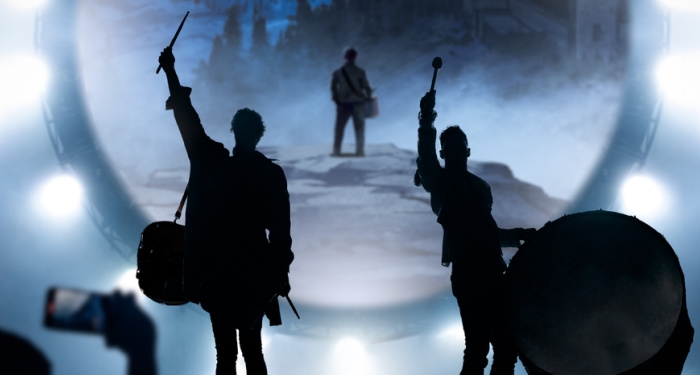 Multi-GRAMMY® Award-winning duo and Curb | Word Entertainment recording artist for KING & COUNTRY announced that starting this November, they'll be hitting the road for A Drummer Boy Christmas | The 2022 Tour Experience. Brothers Joel and Luke Smallbone will be bringing their annual Christmas spectacle to audiences in arenas nationwide over 14 dates, performing hits from their Top 10 A Drummer Boy Christmas album, as well as selections from their recently released Billboard Top 200 record What Are We Waiting For?

Fans will have the chance to see the duo perform their #1 charting, world-renowned version of the holiday classic "Little Drummer Boy" as seen on ABC's CMA Country Christmas, as well as their #1 hit single "For God Is With Us," and many more.

"Yes, we might very well be in the heat of summer – but the holidays will be here before we know it, and with them, we'll be bringing you A Drummer Boy Christmas | The 2022 Tour Experience," says Joel and Luke Smallbone. "Our most elaborate, meaningful, joy-filled–and of course–rhythmic tour of the year, all while celebrating the greatest news the world has ever known!"
During the 2021 holiday season, for KING & COUNTRY re-entered the mainstream chart with its celebrated rendition of "Little Drummer Boy," hitting No. 13 on Mediabase's Holiday chart and No. 21 on the AC chart. The track also hit No. 14 on Billboard's AC chart. Likewise, in the tradition of the duo's annual holiday circuit, their 2021 Christmas tour repeated history and opened to sold-old arenas across the nation.

The 2022 tour will kick off on November 26 in Kansas City, MO, and will visit major markets such as Dallas, TX; Baltimore, MD; and Indianapolis, IN, before wrapping up with a worldwide live stream concert event at Nashville's iconic Grand Ole Opry House. Tickets are on sale now. For more information, click here. A list of tour dates is below.
November 26 – Kansas City, MO
November 27 – Dallas, TX
December 1 – Lowell, MA
December 2 – Baltimore, MD
December 3 – Hershey, PA
December 4 – Cleveland, OH
December 8 – Fort Myers, FL
December 9 – Tampa, FL
December 10 – Orlando, FL
December 11 – Greensboro, NC
December 15 – Indianapolis, IN
December 16 – Fort Wayne, IN
December 17 – Grand Rapids, MI
December 18 – Nashville, TN / Worldwide Live Stream