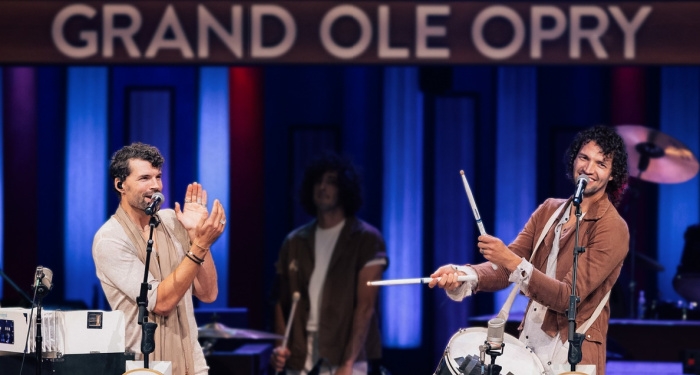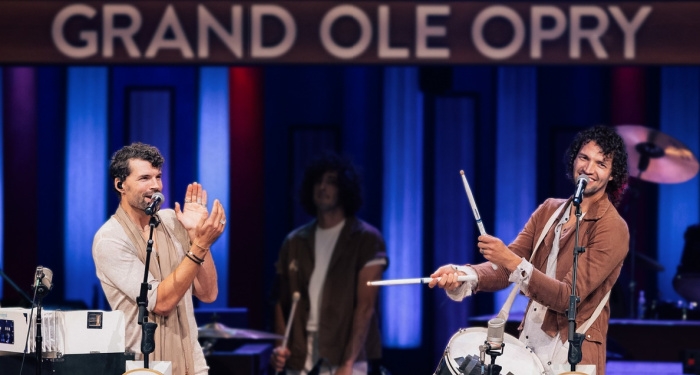 Multi-GRAMMY® Award-winning duo and Curb | Word Entertainment recording artist FOR KING + COUNTRY made their Grand Ole Opry debut on Friday, August 12. Brothers Joel and Luke Smallbone stepped onto the world-renowned stage to perform songs from their second Top 10 album on the Billboard 200, WHAT ARE WE WAITING FOR?

"It's not every day you connect so intimately with a group of people," for KING & COUNTRY shared. "Many thanks to the marvelous Opry team for extending the invitation, the video crew for capturing all the magic this evening, and to each of you in the room and listening online for welcoming us with open arms (and a standing ovation!). Honored to share our Opry debut with YOU! A night we won't soon forget."

The historic performance serves as a precursor to FOR KING + COUNTRY's global live stream A DRUMMER BOY CHRISTMAS | The 2022 Tour Experience concert event that will bring the duo back to Nashville's iconic Grand Ole Opry House on December 18. The sold-out event will be one of two hometown concerts with a second Opry show recently announced to take place on December 19.

For more information about FOR KING + COUNTRY's upcoming Christmas tour, click here.

More Christian Music News Headlines
---

Anne Wilson Announces Upcoming Book


Thursday, August 18, 2022

TobyMac Featured in People Magazine Ahead of New Album Release


Thursday, August 18, 2022

Jesse Garcia Leaves Building 429


Thursday, August 18, 2022

Madison Johnson of CAIN Welcomes First Child


Thursday, August 18, 2022

Seventh Day Slumber to Join Fozzy on Fall 2022 Tour


Thursday, August 18, 2022

Newsboys Set to Release Deluxe Album


Thursday, August 18, 2022

FOR KING + COUNTRY Make Grand Ole Opry Debut


Thursday, August 18, 2022

Mac Powell Announces Fall 2022 Tour


Thursday, August 18, 2022

Phil Wickham Announces 2022 Christmas Tour


Friday, August 12, 2022

View All News
---