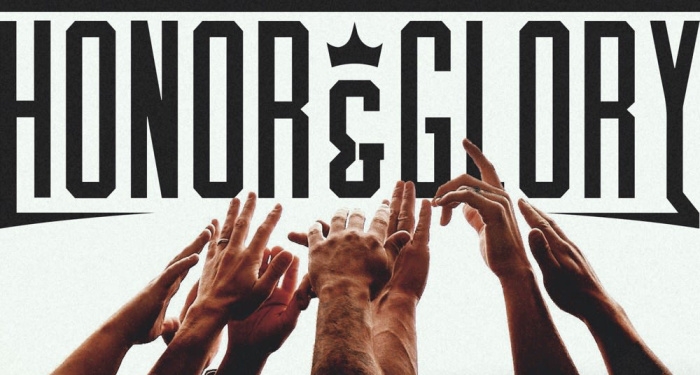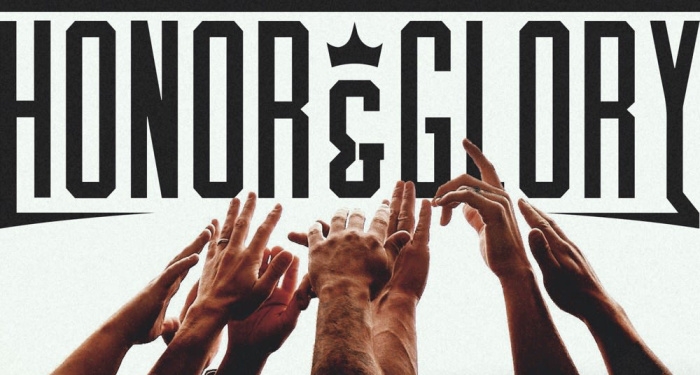 Honor & Glory, the guitar-driven worship band formed by members of veteran Christian rock band Disciple, released their debut self-titled album on March 18. The album is available on all major platforms here.
"Honor & Glory is a passion project birthed from the Disciple members' deep passion for worship. With this project, we aimed to create worship music directed straight from our hearts to the heart of God," singer Kevin Young expresses. "We're excited to invite listeners into worship alongside us."
The victorious, rock-driven sound that permeates this collection of songs feels custom-made to create environments for communal outpourings of adoration. Listeners have already heard this through the band's take on songs like "Battle Belongs" (original by Phil Wickham) and "Jesus We Love You" (original by Jesus Culture). The rest of the tracklist consists of Honor & Glory originals, songs like the soaring "God Of My Story," celebratory "Come Alive," and the grounding and timely "You Are God (When the World Is On Fire)."
The project's inception came organically through a conversation on Disciple's bus, a spontaneous moment when the band members realized they were each using their time off the road to lead worship in local churches. It led to the musicians collectively asking a hypothetical question: "We're leading worship anyway. Instead of doing it apart from each other, why don't we just play worship music together?"
Honor & Glory is comprised of Kevin Young (vocals), Josiah Prince (guitar), Joey West (drums), Andrew Stanton (guitar), and Dane Allen (acoustic guitar). Each of the musicians brings years of experience to the table, from both rock and worship settings.
In order to create songs that could serve as the best possible vessels to carry the expression of the greatness of God, the band also brought in a few key collaborators. Cowriters include Bryan Fowler (TobyMac, Mandisa), Micah Kuiper (Newsboys, Jeremy Camp), Joth Hunt (Planetshakers), and Tommy Iceland (Jesus Culture, Chris Tomlin). Band member Josiah Prince, an acclaimed producer in his own right, helmed the album's recording and production. The creative team was rounded out with mixing by Nick "Rad" Radovanovic (Skillet, Rhett Walker) and mastering by Mike Cervantes (Tenth Avenue North, We Are Messengers).
The result is an album reminiscent of Planetshakers or Jeremy Camp, an energetic musical sound encompassing rock-solid songwriting. Honor & Glory is ultimately an invitation, beckoning listeners to join the band in authentic worship.
"This is all about Him," singer Kevin Young freely confesses. "I'm not going into writing these songs saying 'how do I make this song great?' Instead, I'm saying, 'how do I use this song to share how God great is?'"
Listen to Honor & Glory's debut album here.