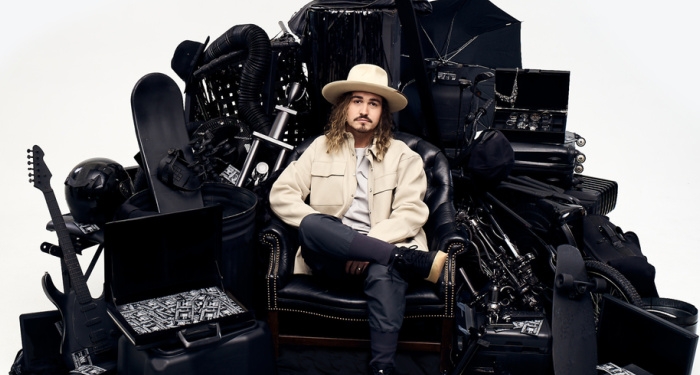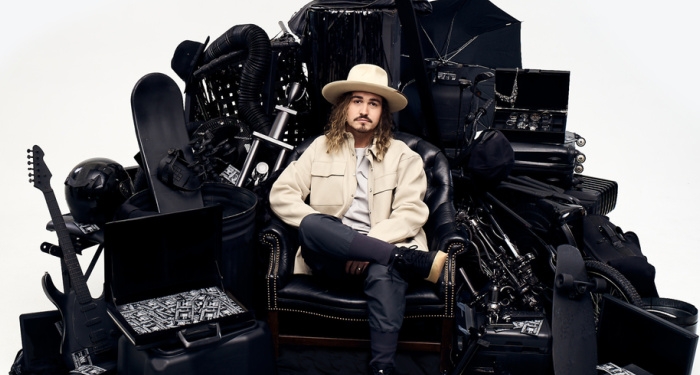 Posted: April 05, 2022, 5:00 PM | Category: General
Artist Tags: Jordan Feliz
Source: Hoganson Media
RIAA Gold-selling, Dove Award-winning pop recording artist and songwriter Jordan Feliz reaches radio's top position for the fourth time this week as his celebratory "Jesus Is Coming Back" hit No. 1 on the Billboard Christian Airplay and AC Indicator charts. The song, and its remix version featuring both GRAMMY Award-winning Mandisa and Motown Gospel/Capitol CMG artist Jonathan Traylor, are featured on the 18-track deluxe version of Feliz's acclaimed, third full-length album Say It from Centricity Music.

The multi-format radio single is also the second No. 1 song on Say It, following the American-songwriter-featured AC/CHR hit "Glorify," and points to the hope of Christians around the world, giving voice to those longing for a home other than ones built on earth.
"I am so blown away by the response for this song," says Feliz. "It's been such an incredible journey seeing God do so many amazing things with it! I can't thank radio and my team enough for their belief in me and 'Jesus Is Coming Back.' A massive thank you to Colby Wedgeworth and Paul Duncan for making this song come alive with me. Grateful beyond measure to elevate the Name above all names!"

Setting the tone for Say It as the opening track, "Jesus Is Coming Back" and the full album were co-produced by Jordan Mohilowski and Feliz's longtime collaborator Colby Wedgeworth. The album combines pop, gospel, and soul along with some of Feliz's most transparent and personal lyrics to date.

Taking his new hits and a bevy of fan favorites on tour, Feliz finishes a dozen-city tour with Matthew West on April 10 before launching his own headline, Jesus Is Coming Back Tour on April 21. His tour features Curb Records' Dan Bremnes and newest labelmate Katy Nichole, who Feliz introduced to Centricity Music before they signed and released her online viral and debut radio hit "In Jesus Name (God of Possible)." For more information and tour dates, click here.

More Christian Music News Headlines
---

Jordan Feliz's Hit Song "Jesus Is Coming Back" Reaches No. 1 At Radio


Tuesday, April 05, 2022

Michael W. Smith Releases New Single


Tuesday, April 05, 2022

Jason Lee McKinney Band Release New Album


Tuesday, April 05, 2022

GRAMMY Awards Unveil 2022 Winners


Monday, April 04, 2022

for KING & COUNTRY's Hit Song "Relate" Reaches No. 39 on American Top 40 Chart with Ryan Seacrest


Sunday, April 03, 2022

Elevation Rhythm Drops New Album


Sunday, April 03, 2022

Love & The Outcome Release New Album


Sunday, April 03, 2022

Jordan St. Cyr's "Weary Traveler" Lands Top Christian Song in the Country


Sunday, April 03, 2022

BREAKING NEWS: 'The Chosen' Announces Season 3 Will Be A Musical


Friday, April 01, 2022

View All News
---