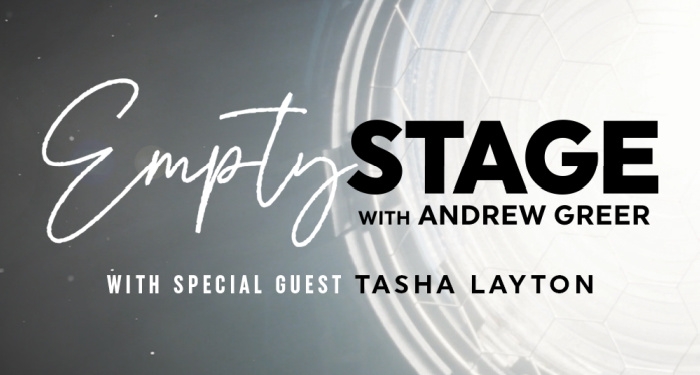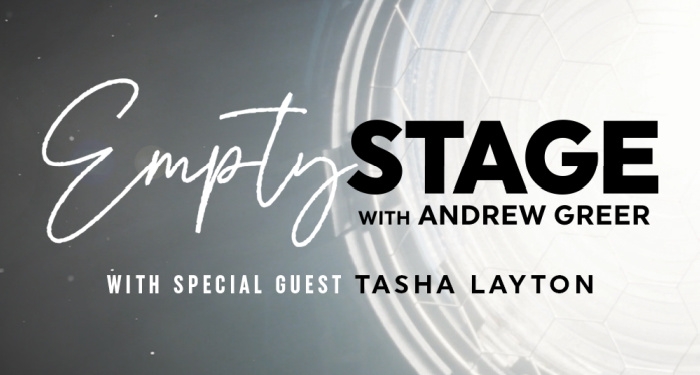 Continuing its mission to offer audiences a variety of compelling new ways to connect with today's top Christian artists, K-LOVE On-Demand–the powerhouse radio network's free video streaming service–presents the highly anticipated new series Empty Stage with Andrew Greer. The debut episode, featuring an exclusive glimpse into the life of singer/songwriter and #1 hitmaker Tasha Layton, is now available.

Layton, whose hope-filled hits "Into the Sea (It's Gonna Be OK)" and "Look What You've Done" have made her one of the fastest rising stars in Christian music this decade, sat down with Greer to discuss a range of topics, including the restoration of her faith following a season of doubt, her years on the road with pop superstar Katy Perry, and the art of joyfully juggling her work/life balance. In addition to the deeply personal conversation, Layton shared a stirring acoustic performance of her anthemic new single "How Far," the title cut from her recently released BEC Recordings debut.

"Empty Stage is an exciting leap forward for K-LOVE On-Demand," says Steve Gilreath, supervising producer, K-LOVE On-Demand. "Our vision to explore the hearts of artists behind the scenes has been captured by Andrew Greer, a rare breed of an interviewer. His time with Tasha revealed new facets of her captivating life story while putting his hosting talents on full display."

"As a kid growing up in Texas, attending as many concerts as I could, I was ever-fascinated by the behind-the-music motivations of the artists performing onstage–their stories and what made them tick," shares Greer, who serves as host, director, and co-producer of Empty Stage. "When the crowds are gone, the applause has died down, the lights have faded, and all that remains in that space is a person and their Creator, who is that artist then? Hopefully, the conversation that transpires between us on that empty stage can be the beginning of a new inspiration and some new conversations for viewers in their own circumference of community."

Up next, Empty Stage with Andrew Greer is set to spotlight the iconic CeCe Winans, one of the best-selling and most awarded female Gospel artists of all time. Winans' episode will be available on July 7 via K-LOVE On-Demand.

"Allowing viewers to stream compelling television like Empty Stage for free, enjoying the probing questions of faith and life and the detailed answers the format provides–all completely uninterrupted by ads or pop-ups–is the ultimate goal of K-LOVE On-Demand," Gilreath adds.

Executive produced by Bill Reeves, David Pierce, and Jim Houser, Empty Stage with Andrew Greer is produced by April Dace and co-produced by Chris Cameron, Andrew Greer, and Jessica Grow. The series is directed by Greer, with Steve Gilreath serving as supervising producer for K-LOVE On-Demand.

More Christian Music News Headlines
---

Christy Nockels Releases New Single and Announces Upcoming Album


Friday, June 10, 2022

Katy Nichole and Big Daddy Weave Release New Single


Friday, June 10, 2022

Sean BE Drops New Single


Friday, June 10, 2022

TobyMac Announces Upcoming Album


Friday, June 10, 2022

K-LOVE On-Demand Debuts 'Empty Stage with Andrew Greer' Series


Friday, June 10, 2022

MAJOR. Releases New Single


Friday, June 10, 2022

Elevation Worship Announces Summer 2022 Tour


Friday, June 10, 2022

CeCe Winans Announces Fall 2022 Tour


Wednesday, June 08, 2022

Ryan Ellis and Wife Cassie Expecting Baby Boy


Friday, June 03, 2022

View All News
---