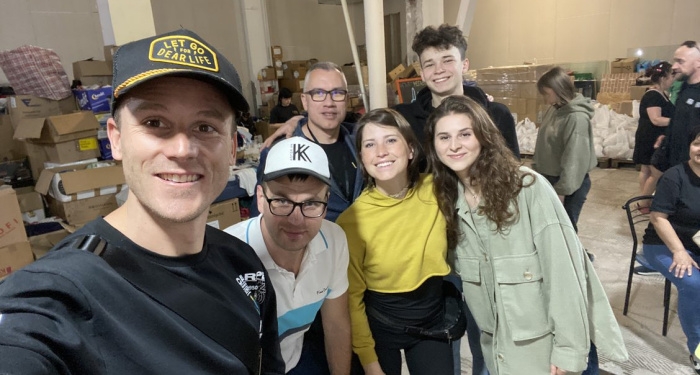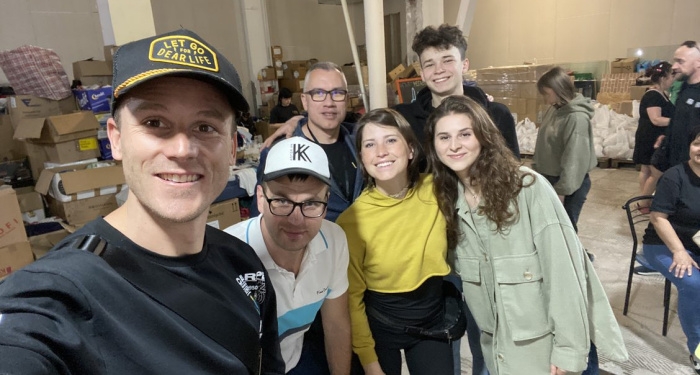 Recently, Lane and Cary Terzieff of the Christian pop band Trampolines shared an update on their mission work in Ukraine. During their trip, Lane and Cary continuously posted updates on their social media pages to inform their fans of the latest news. Upon returning from a successful trip, the band sent out an email update to their followers.
"Thank you all for praying for us and for the people of Ukraine," Lane and Cary shared. "The mission was a massive success on so many levels, and we were able to cover the country end to end and make it all the way from the Polish border to the East side at the frontline with the Russians."
"Please continue to pray for the people we met in Lviv, Ternopil, Oleksandriya, Kropvnitskyi, Dnipro, Kostyantynivka, Vinnytsia, etc.," Lane and Cary continued. "And please don't forget about what's going on in Ukraine. People are being killed, families are sleeping on church floors, and old women are leaving behind everything they've ever known to try to find a new life in their old age, alone. Picture your mother or grandmother in that situation and take a moment to feel for them. The Russians are continuing to advance every day, and the situation is far from over."
Please join us in praying for the people of Ukraine during this time. To stay up-to-date with Lane and Cary's missions, click here.