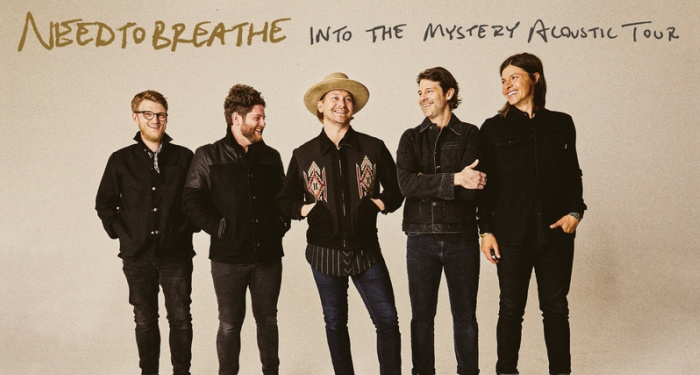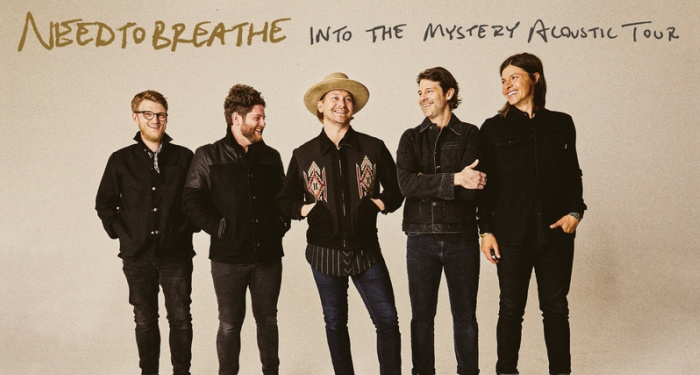 This week on social media, NEEDTOBREATHE announced that they'll be hitting the road this spring for the Into The Mystery Acoustic Tour. Right off the heels of their 2021 fall tour, they'll be embarking on their acoustic tour starting this April with singer/songwriter Patrick Droney.
The Into The Mystery Acoustic Tour will kick off on April 18 in Winnipeg, Canada, and will hit cities around the United States like Las Vegas, New Orleans, and Knoxville.
Tickets will go on sale for NEEDTOBREATHE's Insiders fan club tomorrow (2/4) at noon (ET). Pre-sale will start Monday, February 7, and all other tickets will go on sale Friday, February 11. For more information, click here. A list of tour dates is below.
April 18 – Winnipeg, MB, Canada
April 20 – Edmonton, AB, Canada
April 21 – Calgary, AB, Canada
April 22 – Vancouver, BC, Canada
April 24 – Spokane, WA
April 25 – Boise, ID
April 26 – Eugene, OR
April 28 – Paso Robles, CA
April 29 – Las Vegas, NV
May 1 – Midland, TX
May 2 – San Antonio, TX
May 4 – New Orleans, LA
May 5 – Mobile, AL
May 6 – North Little Rock, AR
May 7 – Springfield, MO
May 9 – Wichita, KS
May 10 – Ames, IA
May 12 – Fort Wayne, IN
May 13 – Milwaukee, WI
May 14 – Peoria, IL
May 15 – Evansville, IN
May 17 – Grand Rapids, MI
May 18 – Lewiston, NY
May 20 – Richmond, VA
May 21 – Charleston, WV
May 22 – Knoxville, TN