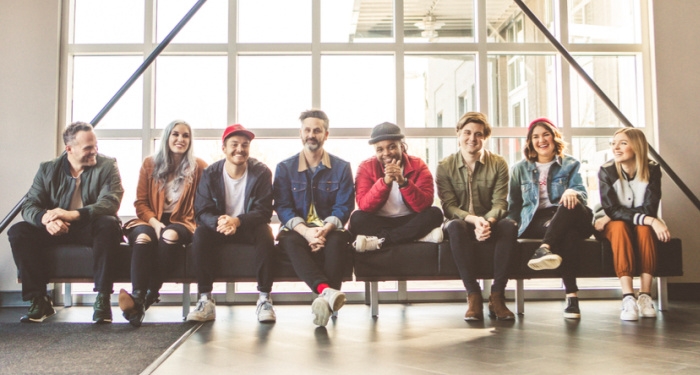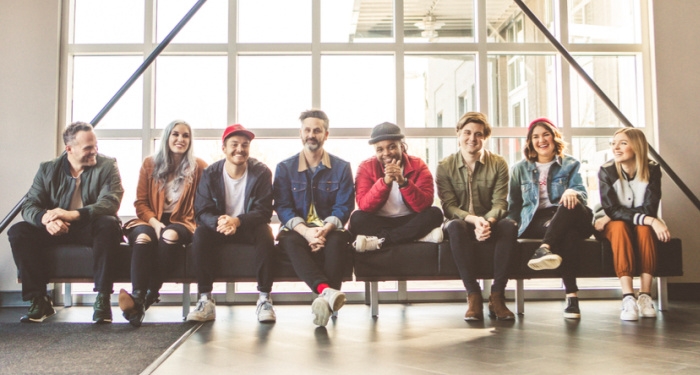 Internationally known North Point Worship recently released a remixed version of "This Is My Song" from its first album of 2022, Our God Will See Us Through, on North Point Music and Centricity Music. Going for adds at radio and available at digital and streaming outlets globally, the resounding anthem is led by Heath Balltzglier and Capitol Christian Music Group artist Mac Powell, former frontman of four-time GRAMMY®-winning band Third Day.

"My great grandparents, my grandparents on both sides, and my parents were all gospel singers. I was raised and saturated in old gospel music and hymns growing up," shares Balltzglier. "At the beginning of the pandemic, so many of those old songs began resurfacing in my soul again and anchoring my heart to hope. That's where this song comes from."

"When I was 16 years old, I saw a band called Third Day in Atlanta," Balltzglier continues. "That night, they performed a song called 'Agnus Dei.' It was the first time I had experienced worship in a setting like that. It deeply impacted my life. I knew then that that was what I wanted to do, so having my friend Mac Powell on this song is such a full-circle moment! So grateful to share this with him. No matter what we face, God's people will always have a song of hope to sing, because He lives!"

"From the moment Heath sent me 'This Is My Song,' I knew I wanted to be a part of it," adds Powell. "Having strong roots in worship music and being on staff at Church of the Apostles in Atlanta, I'm excited to see how this song is used to encourage the church and the body. I'm honored to be a part of it with Heath and my North Point friends!"

Like the new, radio-ready "This Is My Song (feat. Mac Powell and Heath Balltzglier)" remix, all the songs on Our God Will See Us Through share a common encouraging and hopeful message that the pathway to God is never far away as He is always calling His children home. The album was recorded live on October 14, 2021, at North Point Ministries' Woodstock City Church campus and features, in addition to "This Is My Song," the singles "God is Love," "Deliverer" and "Prodigals."

For more of the story behind these North Point Worship songs, as well as song tutorials and more news, visit https://northpointworship.com/.

More Christian Music News Headlines
---

North Point Worship Releases New Remix


Tuesday, June 21, 2022

Dan Bremnes Releases New Album


Tuesday, June 21, 2022

Kathie Lee Gifford Featured on the 'What Women Binge' Podcast


Tuesday, June 21, 2022

Steven Curtis Chapman Honored as BMI Icon at the 2022 BMI Christian Awards


Wednesday, June 15, 2022

TobyMac Announces Fall 2022 Tour


Tuesday, June 14, 2022

Elijah Waters Releases Debut Single


Tuesday, June 14, 2022

Reach Records Announces West Coast Dates for Upcoming Tour


Tuesday, June 14, 2022

Christy Nockels Releases New Single and Announces Upcoming Album


Friday, June 10, 2022

Katy Nichole and Big Daddy Weave Release New Single


Friday, June 10, 2022

View All News
---