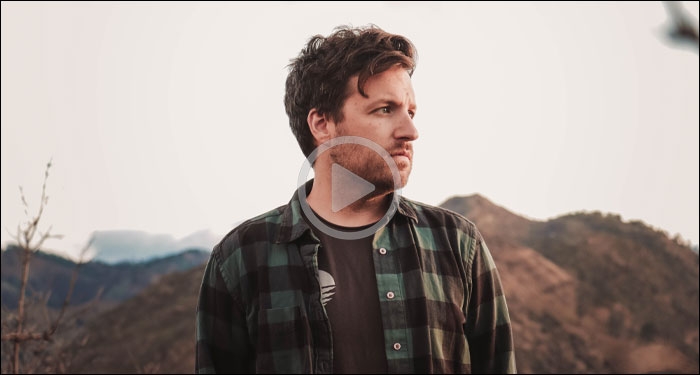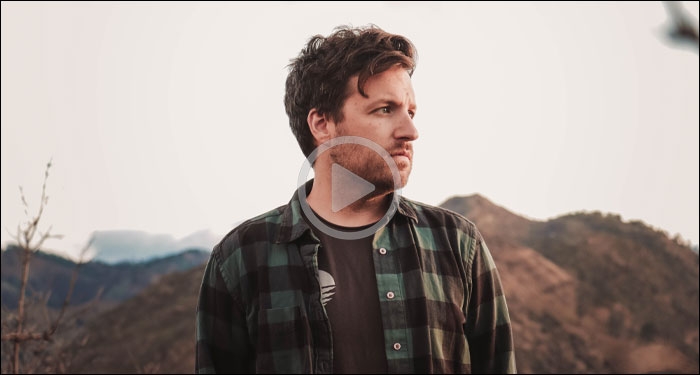 Collington is premiering the first of many new songs coming in 2022 exclusively with NewReleaseToday. "Fighting For Me" will be releases Friday, May 13, 2022 and is produced by former Sanctus Real member, Jake Rye. Working in Rye's Adrian, MI studio, the collaboration has yielded a song collection that portrays a newfound intimacy for Collington's music. "I was really selective about the songs I chose for this release," says James Collington. "I wanted to pick songs that I would sing to Jesus if no one else were listening. During this time I learned that the reward is not the song but the relationship."
You can watch the video premiere below.

Collington began writing and performing while attending college. What began as a batch of self-produced demos has grown into Collington working with producers such as Eric Owyoung (Hillsong United/ John Foreman) and Bill Scheniman (Bruce Springsteen/ Mick Jagger). Major press took notice of the 2020 release Against The Wall and Collington was awarded "Next Big Thing" by NewReleaseToday at the 9th Annual We Love Christian Music Awards.
Follow him on Facebook and Instagram for updates on more upcoming music.
More Christian Music News Headlines
---

VIDEO PREMIERE: Collington "Fighting For Me"


Thursday, May 12, 2022

Marvin Sapp Announces Upcoming Album


Tuesday, May 10, 2022

Anne Wilson Scores Her First RIAA Gold Certification


Tuesday, May 10, 2022

Lauren Daigle Announces Two-Night Red Rocks Amphitheater Event


Tuesday, May 10, 2022

Point of Grace Releases New Album


Tuesday, May 10, 2022

Ken Gober Releases New Single


Sunday, May 08, 2022

Wande Releases New Music Video


Sunday, May 08, 2022

Anne Wilson Releases New Music Video


Thursday, May 05, 2022

VIDEO PREMIERE: Saintz "Goosebumps"


Thursday, May 05, 2022

View All News
---
ADVERTISEMENT
<!–/* * The backup image section of this tag has been generated for use on a * non-SSL page. If this tag is to be placed on an SSL page, change the * 'http://www.nrt.cc/ads/www/delivery/…' * to * 'https://www.nrt.cc/ads/www/delivery/…' * * This noscript section of this tag only shows image banners. There * is no width or height in these banners, so if you want these tags to * allocate space for the ad before it shows, you will need to add this * information to the
tag. * * If you do not want to deal with the intricities of the noscript * section, delete the tag (from … to ). On * average, the noscript tag is called from less than 1% of internet * users. */–>