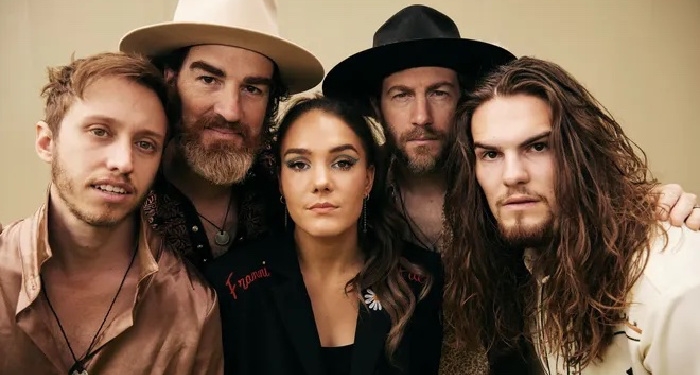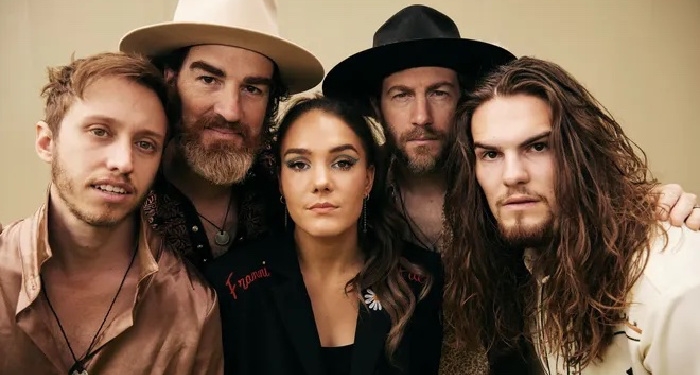 Recently on social media, two-time GRAMMY-nominated group We The Kingdom announced they're heading out on tour this fall. The tour will take place from late September to early November and feature worship leader Cory Asbury.
"We The Kingdom Live 2022 is happening THIS FALL with our dear friend, Cory Asbury," the band shared on Twitter. "We cannot even begin to tell you how much we are looking forward to this. Come ready to sing some familiar songs & some new ones for the first time."
Following their successful 2020 album Holy Water, We The Kingdom have risen to become one of the hottest bands in Christian music. In May, the family band returned with their latest song, "Miracle Power." The song is available now on all streaming platforms.
For more information and tickets for the tour, click here. A list of tour dates is below.
September 29 – Tampa, FL⁠
September 30 – Orlando, FL⁠
October 1 – Ft. Lauderdale, FL⁠
October 2 – Jacksonville, FL⁠
October 7 – Dallas, TX⁠
October 8 – Houston, TX⁠
October 9 – San Antonio, TX⁠
October 14 – Fresno, CA⁠
October 15 – Sacramento, CA⁠
October 16 – Los Angeles, CA⁠
October 20 – Spokane, WA⁠
October 21 – Portland, OR⁠
October 22 – Eugene, OR⁠
October 23 – Seattle, WA⁠
October 27 – Des Moines, IA⁠
October 28 – Chicago, IL⁠
October 29 – Elkhart, IN⁠
October 30 – Kalamazoo, MI⁠
November 3 – Charlotte, NC⁠
November 4 – Birmingham, AL⁠
November 5 – Nashville, TN⁠
November 6 – Atlanta, GA⁠